>> SCROLL DOWN FOR THE GIVEAWAY <<
Until you have a printer, you don't realise the huge amount of possibilities there are with it. From colouring pages for your kids, to printing out photos, a printer is phenomenally useful!
Recently I was given an HP Envy 5640 to try out and see how amazing it was, and I wasn't disappointed!
Just a bit of background info on the HP New Zealand printer – the HP Envy 5640 is an all in one printer. You can copy, scan, print on regular paper AND on photo paper.
It has wireless capabilities, meaning you can print without needing a cable either direct from your computer OR your mobile phone – which is a huge bonus for me because I use my phone ALL the time.
---
THE REVIEW
Unpacking the printer, installing the cartridges, plugging it in. EASY.
Connecting it to the Wifi and setting it up on my phone. TOO EASY,
My first port of call was to print a photo – this is a true test of it's ability. So I found my own photo's from Instagram, screen shot them, cropped them, and then printed them on proper photo paper.
Firstly, I printed it on the wrong side – but that says more about my ability to use my eyes than anything else… when I finally turned the photo paper around, the result was amazing. No excuses now for not printing out and having hard copies of my photos!
Then I did the obligatory Elsa, and Lightening McQueen colouring-in pages. BRILLIANT.
I then moved onto Pinterest and looked up things for ME! Routines, food menu's … if it's there, you can print it. I stumbled across a few pretty awesome things, so have included them below:
---
THE FUN PART
Here are some awesome printouts for you and your family:
Source Yummy Seconds
———————–
Source Easy Peasy And Fun
———————–
Source Hart by Hayley
———————–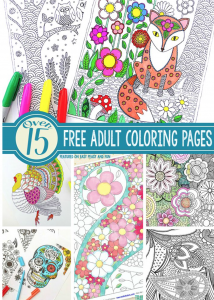 Source Easy Peasy And Fun
———————–
Source This Reading Mama
———————–
Source Living Well Spending Less
———————–
Source HP Photo Printables
———————–
Source HP Printables
---
THE GIVEAWAY
HP New Zealand have graciously given me an HP DeskJet 3630 to give away to one of YOU! So you can start printing and scanning your photos, as well as printing ANYTHING you want for you and your family.
Enter below using the Dango App.
For extra entries, head back to my Facebook page and enter on the post that brought you here. Good luck!
———————–